Alright, with Christmas right around the corner I had to start shopping sometime! I do tend to push shopping back for as long as I can, but one year it actually got to within 3 days of Christmas before I had anything purchased. Needless to say, that was a pretty stressful one. I won't do that again, I swear!
So I went looking around on Amazon and started searching for awesome homesteading gifts, because yes, that is what I love. And holy cow, you wouldn't believe some of the stuff they have on there!
So I couldn't help it. I HAD to compile a list of some of the best ones that I found. I am grateful that there are people out there, way more creative then I am, to come up with this stuff.
Love it!!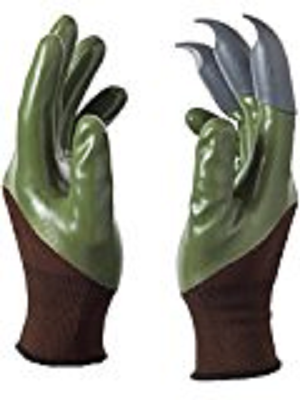 Who doesn't wish they had badger claws sometimes when they are trying to dig through the dirt with their hands. This is brilliant if you ask me. Gloves with claws! $18.50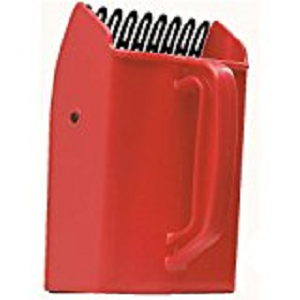 Where has this garden gadget been all my life? A way to pick berries without taking 6 hours out of your day? Picking berries made easier for sure …. that is if it actually works without squishing your berries! $16.56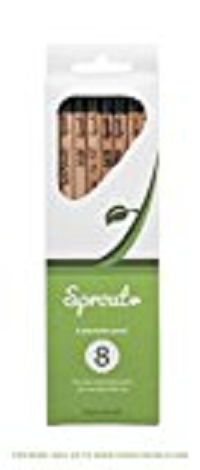 Sprout is a pencil that grows. When you are done using it, plant it of course! 8 pencils, 8 herbs. Cool! $14.99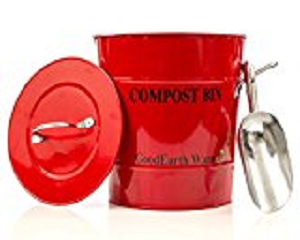 An indoor compost bin for all your kitchen scraps is a must have for every homesteader. But seriously, this one is adorable! If you have to have a bucket full of old kitchen scraps on your counter, at least make it a cute one. This one is attractive and affordable at $15.99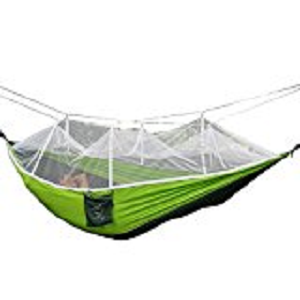 Totally awesome hammock with mosquito net
Wanna lounge in the garden at sundown? Not a chance because of those pesky mosquitos. But what if you got them a freaking awesome hammock with a mosquito net? Yep, that would be the favorite gift! This one is even a double so you don't have to hang out by yourself …. unless you want to of course. $23.99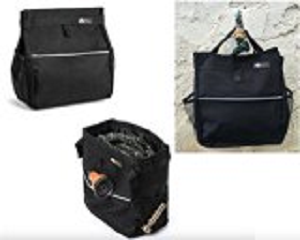 Know anyone who likes to take their garden hose everywhere with them? Ya me neither …. so maybe this one is for the OCD homesteader that wants to keep their hoses is tip top shape. Hey, there is nothing wrong with keeping your hoses extra nice! Get them this expandable garden hose storage bag with extra pockets. $15.99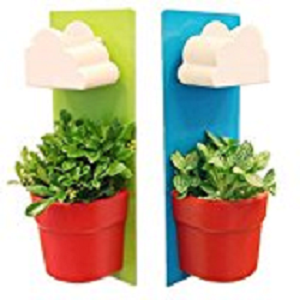 Wall mounted flower pot with rain cloud
I couldn't resist adding this one. It actually made me laugh out loud! A wall mounted flower pot with a sweet little rain cloud over the top. You pour the water into the rain cloud and then get to watch it rain on your potted plant. I want one now. And …. it comes with two, so you can give one away and keep one for yourself. Shhhhh I won't tell anyone. $15.99
We all know that homesteader that lives outside. Even when it's raining or snowing, they are out there working on projects or taking care of the animals. This 36″ elastic umbrella hat will allow them to do what they love in the not so pleasant weather, and still have two hands to do it. You and I can both see how perfect this one is! $16.99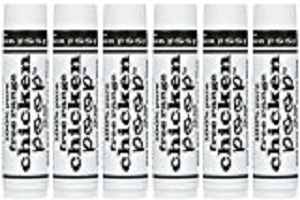 Alright, where this idea came from? I don't want to know! But at least is specifies that there is actually no poop in the lip balm itself. Can someone please explain to me why anyone would want to feel like they are smearing chicken poop on their lips??? $18.65 for a pack of 6

This one is for the true homesteader. Hand churned butter … it is better yes. But not very fun to make in my opinion. Unless of course you had this little gadget. $19.95 and cute enough to leave on the counter!
Now if you can't find a gift for your true homesteading friend in this gift guide then I don't know what to tell you. As for me, every single one of these made it onto my Christmas wish list!
Merry Christmas homesteaders!
~Farmer's Wife