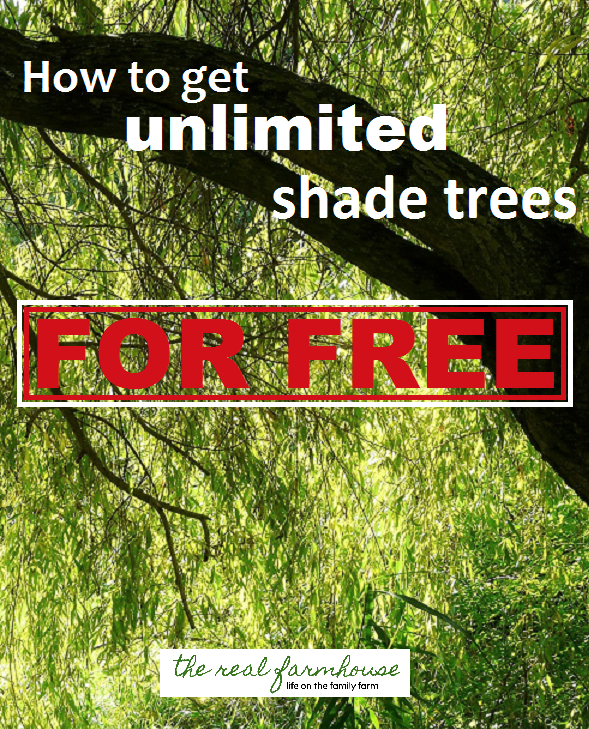 So I grew up with a dad who was obsessed with trees. We moved a lot, and the first thing he did at every single house was plant a whole bunch of trees. I always wondered why he did it, because two years later we would move and never get to enjoy the fruits of his labors. Even worse was the fact that he would torture himself by checking up on our old houses to see how everything was doing. And almost every time he would find that the next tenants had removed his precious baby trees.
Well I guess it's contagious …. or genetic …. I don't know which one is worse. But whatever it is, I have it. I can't get enough trees! I love everything about them. And I especially love big giant shade trees.
[wp_ad_camp_1]
But trees are an expensive hobby.
Trees can put you out hundreds of dollars very very quickly.
So instead of forking over $30-$50 for your next tree, let me show you what your paying the tree nurseries to do for you.
Today I am going to show you how to get as many beautiful weeping willow trees as you want …. for absolutely FREE.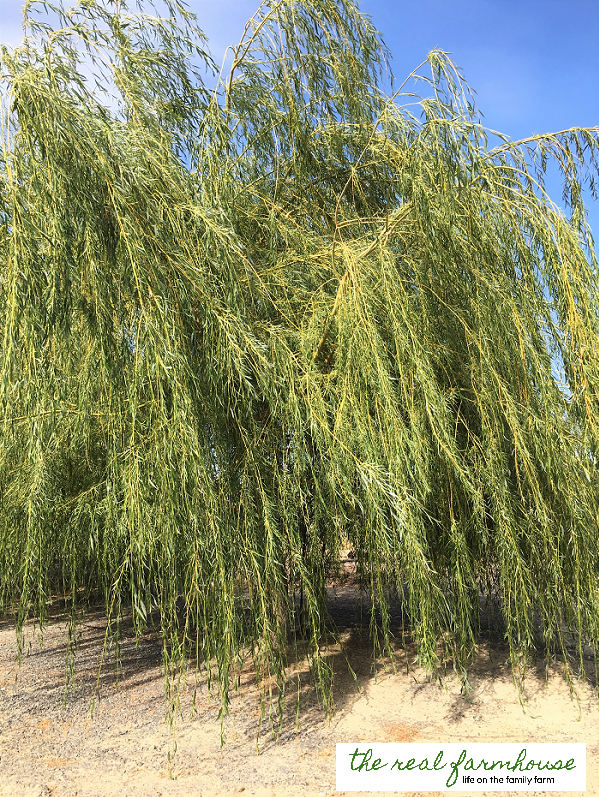 My dad definitely had a weakness for trees, but he sure taught me a bundle about them, including how to get them…
Weeping Willows are one of the most hormonal plants out there. Can I use that word when I am talking about plants? Oh well, I just did. For a tree to produce roots, it must have rooting hormones. Some trees have lots, some trees have well … NOT lots. Weeping Willows are so abundant in rooting hormones that they can actually be used to root other trees! So imagine how easy it must be to root a tree that is so fertile it can root other unrelated trees!! IT IS SOOOO EASY! It might even be easier than going to a tree nursery and purchasing a tree ….. seriously though.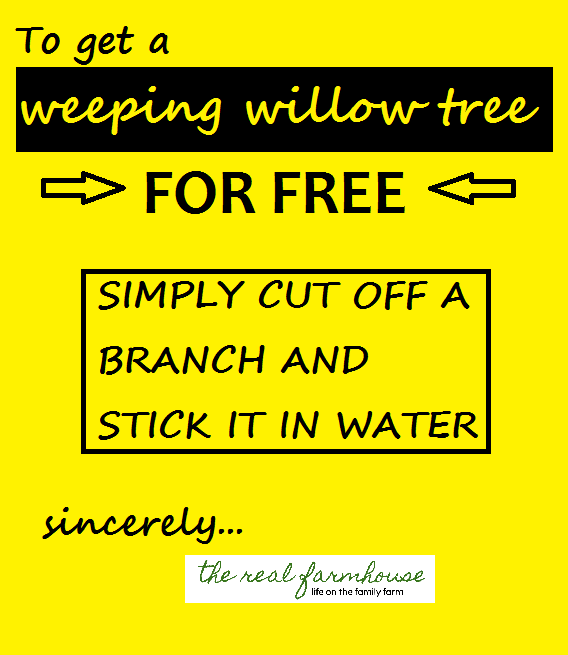 However, since I know you came here for detailed instructions on the topic, I will do my best to drag this out as long as I can.
Scout your neighborhood for beautiful weeping willows. Bring pruning shears.
Find one you like.
Park your car at the home nearest to the tree.
Walk to the front door.
Knock on it.
Ask person answering the door if you can cut off some branches from the underside of their tree. (underside so that it won't be upsetting to the owner)
Cut off branches about pencil size to sharpie marker size in diameter. Get a whole bunch.
Take them straight home.
Put them in a 5 gallon bucket all the way full of water.
Forget about it for 2-4 weeks.
When they start producing roots, clip off the tops so just a few inches are sticking out of the water.
Plant them now or leave them in the water until it's convenient.
Okay was 12 steps enough? I made it as complicated as I could, but there is only so much you can say when all you have to do is cut something and stick it in water.
[wp_ad_camp_5]
If you feel like you need more then here, I will give you some tips ….
The best time to do this is in early spring before the leaves have come out. In fact, you can probably skip step # 11 if you get them early enough because the tops might not die off. I obviously didn't do that so mine got all crunchy. If you do it in the late summer or fall you will have significantly less success.
You don't have to do this, but if it makes you feel better you can change the water every few days so it doesn't get slimy and gross. I didn't.
After you have planted your trees, it's almost impossible to water them too much. Weeping Willows LOVE water. The more you give them, the faster they will grow.
Don't give up on them. If after three weeks they still don't have any roots, just try not to look at them for another week or two and then check them. Most of them will root eventually.
So now instead of being sad that you can't afford a bunch of trees in your yard, be glad! And start searching for the perfect specimen!
If you like trees then you will love my post on How to save thousands on your dream orchard.
And as always, be sure to subscribe to The Real Farmhouse so you can see my list of what garden plants save me the most money and the least.
Happy planting!
~Farmer's Wife