Hey there! So the other day I wrote about getting paid for your extra garden bounty even if you don't have much. If you missed that post, you can check it out HERE. Then I got to thinking about it and realized that not everyone is comfortable being as forward and spontaneous as I am when talking to strangers. And that's not a bad thing! Sometimes I catch myself making other people uncomfortable by saying things I shouldn't, then I am met with a long awkward silence while they try and figure out why this crazy lady is talking to them like they have been friends for years. Anyways …. my problem, not yours!
So today I want to talk to you about building a relationship with your local fruit stand so that they will sell your produce …. just in case walking right up and asking them feels a little bit intimidating to you.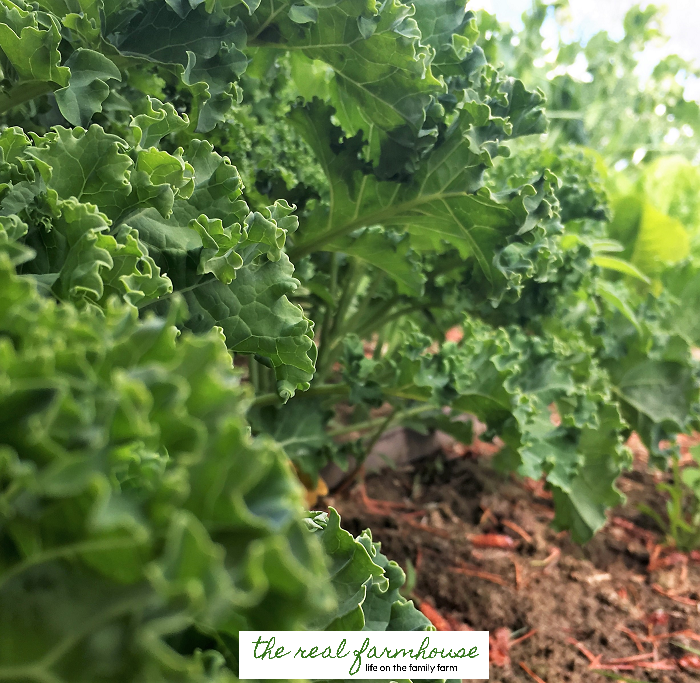 The relationship part is one of the funnest parts if you ask me. I love getting to know new people, especially people you wouldn't have ever gotten to know if you hadn't introduced yourself. These people always seem to be very interesting and you usually get some weird conversation since you started it out of thin air. If your willing to take the time to build a relationship, then the chances of them selling your stuff, and paying you well for it, go up dramatically. So here's how you do it …. for those of you that would rather not take the risk of getting shut down.
[wp_ad_camp_2]
This is the easy part. Go shopping! Go to the produce stand, and BUY STUFF! Everyone likes the people who pay them to do their job, right? Take your time. Walk around for awhile and look at everything, and talk to EVERYONE that works there. If you feel like your about to rob a bank, chill out! All your doing is trying to meet people and let them know that your a normal, nice human being. If your really that nervous then write down a few questions to ask them before hand like …. how long they have been running this place … why they decided to start a fruit stand …. How they like doing it … etc. You could even ask them where they get all their produce from, wink wink. Just don't read the questions in front of them.
Depending on how your first visit went, go back a few more times and do the same thing. Just like your first day of school … your mom sends you off and tells you to be nice and make new friends. Don't be shy, you have to go talk to the other nervous little kids not wait for them to come to you! Your just making a new friend here. Just make sure it's one of the people in charge so your not cultivation a relationship with someone that can't help you with your proposition.
After a few visits (2-4 probably) bring up what you like to grow, or what your really good at growing, or anything you can think of to mention that you grow a KILLER garden. Just throw it in there, don't start selling yourself yet, unless they ask then your job just got way easier.
Once you have done this a few times it will get easier and easier to talk to them about your produce. When it fits, try to bring up the three magic words I mentioned in the other post that will get your produce to sell:   let them know your organic (if you are) and where you live (5 miles down the road).
Pay attention to when the stand is the most busy and the least. If you ask the owner to sell your stuff when he is swamped with customers, he will say no. It's more important to him to keep his customers happy then to buy your produce. Show him that you respect the customer too by never pulling him away from one.
So now that you have showed interest in their produce stand, built a relationship, talked about your garden, dropped the three magic words a few times, and found out when a slow time is, it's time for the big moment…. There are a few things I recommend taking just to be ultra prepared. A small notebook that will fit in your pocket, a pen, and a sample of your produce. You don't need to take a lot, but you need enough to show them the quality of the produce you will be bringing to the table. Make sure you take your very best stuff and put it in something that looks nice. Go to your fruit stand during a slow time so that the owner can focus on you and not be worried about his customers. Don't take your produce up at first, just leave it in the car until you have a chance to talk for a bit. Make some small talk for a minute and then casually ask your question. Tell them you really hate to see your produce go to waste and you would love to make something work so they can sell your ORGANIC, LOCAL, FRESHLY PICKED produce. You are their friend now so they will answer you honestly. Hopefully, they will say yes or at least want to talk about it. You have your notebook and pen handy if you need to write down anything about the discussion, or your name and number for them. And you have your beautiful produce waiting to further impress them. They will notice that you are prepared trust me.
Now it's up to you to grow really great fruits and veggies that continue to impress, and to always work honestly and fairly with them so they will want to work with you forever. Maintain that friendship, and you will have a great connection for years to come.
The best part about all this is you don't have to have a lot of produce to sell to someone else. And even better, you won't have to sit at the farmer's market all day to get paid!
Be sure to ready my other post about SELLING YOUR PRODUCE so you are fully prepared for your big moment!
Good Luck! I hope you only hear "Heck yes!"
~Farmer's Wife