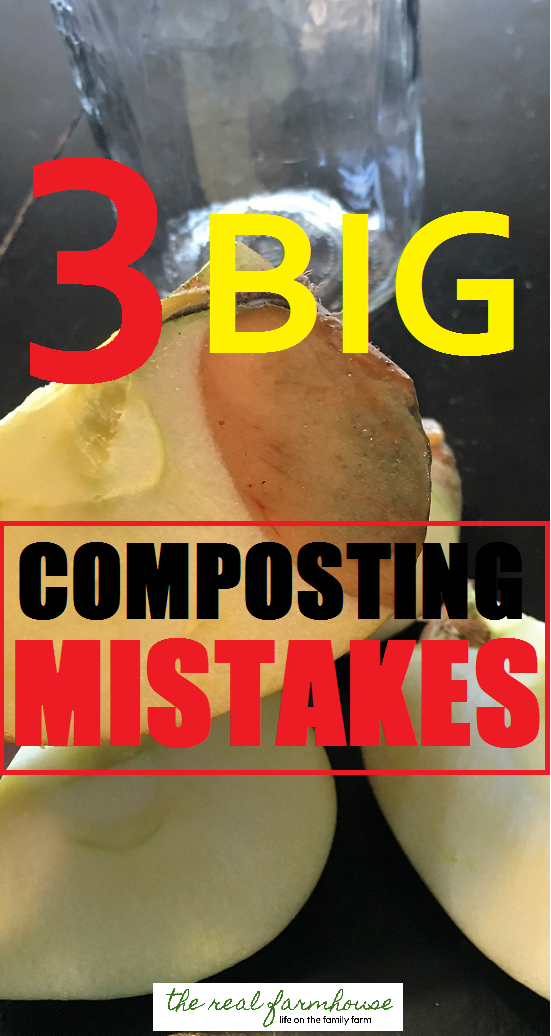 I used to think composting was this complicated and elaborate process, that would only be worth it if I did it exactly perfect. Well let me tell you that is completely wrong. In fact, it is pretty darn far in the opposite direction.
I would imagine there are some of you out there who feel the same way I did, and might be a little nervous to start because you are afraid you will mess it up. Or maybe you are anxious to start, and are just looking to skip over the trial and error period and straight to the black gold. Either way, I'd like to share with you a few small things to avoid. Follow my instructions, and you can skip the first year rookie mistakes, and move on to composting expert.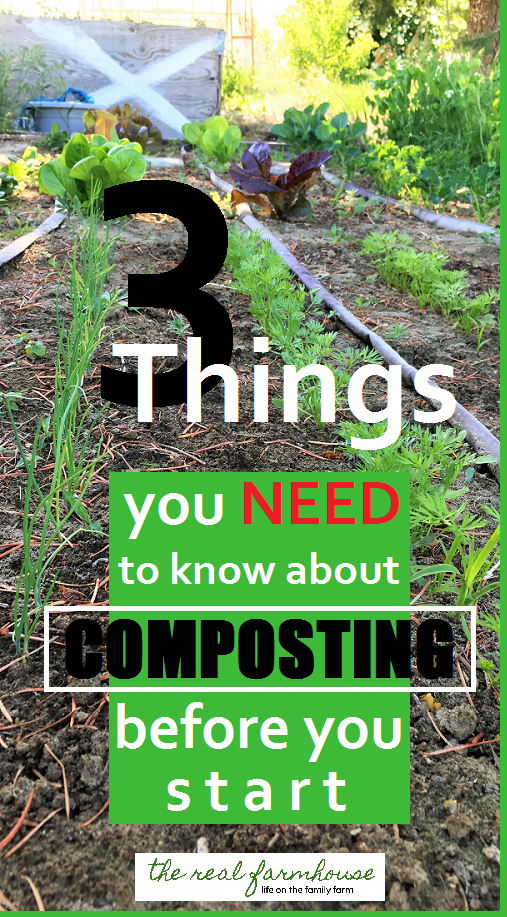 Mistake #1- Introducing weed seed
My first year of composting I found this beautiful pile of old cow manure to add to my heap. I was so excited that I had something like that to combine with my plants, straw, leaves, etc. I generously layered it onto my compost pile in the spring.
Then a few weeks later I noticed that the manure pile was covered in baby weeds. I didn't think much of it, weeds grow everywhere here. When it was "ready", I spread my first batch of compost all over one of my garden boxes to see how it did.
It only took a week.
Everywhere I had spread my compost was a carpet of baby weeds. I mean a carpet guys! You couldn't even see the dirt, it was just a mat of green. Ahh it was terribly disappointing. Not to mention, it took me a couple of years of heaving weeding to recover from that.
So learn from my mistake. The important thing is to know where the stuff you are adding to your pile came from. If it came from a weedy field, don't use it. If it's a straw bale that is sprouting weeds, don't do it. If your grass went to seed before you had time to mow it, don't add it to your pile!
Mistake #2- Not "covering" it with something to keep out flies and wasps
My kids are the ones I send outside with the bowl of compost from my kitchen. They walk it all the way out to the compost pile, and then bring me back the bowl so I can fill it again.
That first year of composting they started complaining of wasps and flies in the pile. So I hiked out there to see what was up. Sure enough, it was swarming with bees and wasps.
It was obvious why they were there. We had been dumping rotten apricots from our tree, onto the pile. They were just enjoying the sweet nectar. But I couldn't very well have my little kiddos making those wasps angry by dumping food on top of them.
So that is when I began "layering" my compost pile. If the fruit and veggies are up on top and completely exposed, the bugs come around. All you have to do to fix this problem is make sure something is covering your pile.
It doesn't have to be a tarp, though I know some people do that. What I use is straw, leaves, manure, or just plain old dirt. after we have dumped a bunch of garden waste on our pile, we just add a layer or two of something else. Problem solved!
Mistake #3- Letting your pile dry out
Compost piles do not need to be watered every day. However, if they dry out completely, they won't really do much composting and many of the beneficial insects/bacteria/stuff will leave or die.
I really only water my pile 3 or 4 times the whole summer, unless it's particularly dry weather.
Just set a hose on your pile and turn it on real low. Let it sit for an hour or so and your good.
If you keep your pile moist, you will have MUCH better composting results.
3 things you need to know before you start composting
Remember guys, composting doesn't have to be hard. Things in your garden naturally compost all the time. All you are doing is putting it all in one pile so you have some food for your hungry plants.
Avoid these three rookie composting mistakes and you will have great composting results.
Be sure to check out the 10 minute DIY compost bin RIGHT HERE, for an awesome composting bin tutorial.
Bring on the black gold!
~Farmer's Wife
P.S. Does anyone else have any rookie composting mistakes they would like to share? Leave a comment below. Thanks!